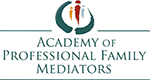 Choose Your Right Process. We Mediate,
Negotiate and Litigate.
We represent individuals that hire us to be their attorneys in divorce, separation, and family law cases such as child custody, child support, orders of protection cases in family court, name changes and challenging CPS indicated matters. We use different processes when representing people as their attorney be it litigation, negotiation, or even supporting them as their legal consultant or review attorney. While we try our best to resolve the case in a positive way for our clients as expeditiously as possible, we fight hard to protect our clients. Darren Shapiro is a neutral mediator that facilitates agreements to settle a divorce or legal separation matters for couples that hire us for mediation.
Contact us to schedule your initial consultation (up to a ½ hour free) - (516) 333-6555.
Client Reviews
"Darren Shapiro was excellent to work with. Always professional and courteous, he was easy to talk to. His fees were very reasonable and fair. He exceeded my expectations and I was extremely pleased with the outcome of my custody case. I would highly recommend Mr. Shapiro."
"Attorney Darren Shapiro was amazing and his staff was awesome! Quick, accurate and honest help. Truly cares and does what it takes to get the job done highly recommended to anyone in need of an attorney who will truly work in the best interest of the client."
"Darren is a honest and capable Attorney. He is available at anytime and will work to achieve the best possible results for his clients. I would recommend calling him before looking elsewhere."
Meet the Attorney
Divorce can affect many aspects of your life. Qualified legal representation from an experienced New York Divorce Lawyer will help ensure that you get everything you deserve.
Contact Us
1

Individual Lawyer Consults

2

Joint Mediation Consultations

3

½-Hour Free Initial Consults
Fill out the form or call us at (516) 333-6555.