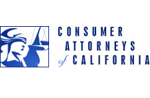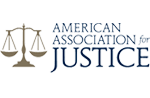 Millions of Dollars Recovered for Our Clients
Neumann Law Group has over 200 years of combined experience and understands how difficult it is to be hurt in an accident caused by someone else's careless or reckless actions. At the Neumann Law Group, Attorney Kelly Neumann, is an award-winning trial lawyer who has settled many personal injury lawsuits for millions of dollars.
Neumann represents injured individuals in work injuries, car accidents, slip and falls, product liability, death cases, and other SetData.liability cases and has a track record of success and has been known to do what it takes to obtain the absolute best result for her clients.
Call us today for a free consultation. We look forward to helping you understand your rights and take your next steps. - (212) 882-1900
Contact Us
1

Free Consultation

2

Available to You Now - 24/7

3

We Will Travel to You
Fill out the form or call us at (212) 882-1900