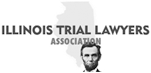 $3.8 Million
Car Accident
$3 Million
Construction Accident
$1.52 Million
Truck Accident
Experienced Personal Injury Attorney
Serving Chicago, Joliet & Naperville
Injuries can be life-changing events that greatly affect your physical, emotional and financial well-being. John Malm understands that injury and accident victims face an uphill battle when it comes to securing full and just compensation for spiraling medical bills, lost wages, pain, and suffering. Attorney Malm is ready to fight for your rights. Call us today for a free consultation at (630) 864-6153.
Attorney Malm Has Recovered Millions of Dollars for Injury Victims
John Malm has over 25 years of experience with a 10.0 lawyer rating on Justia, and has been named an Illinois Super Lawyer by Super Lawyers every year since 2014. John is a member of the Illinois Trial Lawyers Association, as well as the DuPage, Kane and Will County Bar Associations.
Dedicated to procuring the rights of injury victims, attorney Malm will fight to get full compensation for medical expenses, lost wages, and the lasting physical and emotional damage caused by your injury.
Discuss Your Options with an Experienced Personal Injury Lawyer Today!
You deserve to be compensated when the negligence of others is to blame. If you are worried about bills stemming from your injury, know that you pay us nothing unless we win your case. We recognize the difficulties before you, and we are here to handle all your legal needs, allowing you to devote yourself to getting your life back on track.
Call us today for a Free Consultation at (630) 864-6153.
Se Habla Español.
Client Reviews
"John and Jason and his legal team are the best to help for the injury/other cases. Their dedication, customer focus, and very skillful to help clients for a successful completion. Thanks very much and highly recommend their superb work!"
"Excellent work. Your firm cared and listened to my concerns throughout. You helped me even though it was a challenging case."
"John, thank you again for all your hard work and dedication to my case. I really appreciated knowing I did not need to worry about anything and that my case was in good hands. It was so nice to have a peace of mind the entire time."
Meet the Attorney
John J. Malm & Associates is an experienced personal injury law firm representing individuals and families who have suffered an injury or loss due to an accident. You may be entitled to a substantial settlement if you have been injured. Contact John J. Malm today.
Contact Us
1

Free Consultation

2

Available 24/7

3

Over 25 Years Experience
Fill out the form or call us at (630) 864-6153.