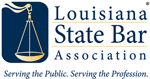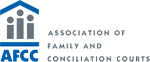 Board Ceritified Baton Rouge Divorce Attorney
Often one of the most emotionally charged legal matters, going through a divorce is never easy. Much is at stake for you and your family. You need a trusted and experienced lawyer to help you address the difficult issues that arise at the end of a marriage with the most favorable outcome possible. Attorney Louis Cosenza offers professional and compassionate support as a divorce litigator in Baton Rouge, addressing issues such as child support, child custody, spousal support, division of community property, and high net value divorces. He strives to offer a wide range of options when it comes to addressing his clients' unique needs and interests. Call us today to schedule an appointment and get your questions answered (225) 647-6644.
Experienced Louisiana Divorce Attorney
Divorce attorney Louis Cosenza is a Family Law Specialist who is certified by the Louisiana Board of Legal Specialization. Recognized by Martindale-Hubbell, with a Distinguished rating, he understands the needs of divorcing couples. With over 40 years of experience, attorney Cosenza provides a customized approach to the law, developing a flexible strategy best suited to his clients' unique needs and goals. Louis Cosenza, the Cosenza Law Firm, and its dedicated professionals include clients in all aspects of their case and assure that clients are well-informed at each step of the process.
Pursuing Positive Outcomes to Domestic Disputes
For most people divorce is stressful and the legal process complex, with uncertain outcomes. There may be significant disputes about who owns which assets, who should have custody of the children, who should have visitation, whether alimony and child support should be paid, and how much. It is critical to have an experienced divorce attorney on your side advocating for your interests during mediations, settlement discussions, and any trial that is needed. Contact our office to speak with attorney Cosenza about your case. We are ready to help you through this difficult time and will work to obtain the best possible outcome for your case.
Call us at (225) 647-6644 or use our online form to set up an appointment.
Client Reviews
"Working with Louis Cosenza truly helped to make my very difficult emotional and legal situation feel much more comfortable as I knew his experience and expertise was there to support and guide me. He knows the law and he does his very best to use that knowledge to represent his clients in and out of the courtroom."
"Mr. Cosenza represented me from divorce to child support and custody. He was well equipped and very knowledgeable. He also made me feel comfortable in both my presence and absence. I was afraid to begin the process of divorce but he told me exactly what to expect and everything worked out exactly the way he said it would. Hiring him was the best thing I could have done for myself."
"… I am very happy with the service received. Louis has gained my trust. I know he has my best interest at heart and he is concerned for my legal well-being. He has always been prompt to inform me of issues and he listens to my concerns. If you need a divorce attorney, I highly recommend COSENZA LAW FIRM."
Meet the Attorney
With 44 years of legal experience and a reputation for working hard to achieve positive outcomes for his clients, Louis Cosenza, Attorney at Law, can help you get through what is an emotional and stressful time.
Contact Us
1

Over 40 Years Experience

2

Dedicated Representation

3

We Will Fight for You
Fill out the form or call us at (225) 647-6644.