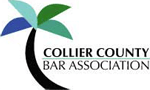 A Different Kind of Personal Injury Attorney in Naples
I've been practicing Personal Injury law for over 28 years. I know what it's like to have your life turned upside down after an accident. We have helped clients throughout Southwest Florida and want to represent you. My office and I are here to guide you through the process. We are eager to help you get back on your feet. We have an extensive network of doctors, chiropractors, and clinics to help you recover and negotiate your medical bills. We handle the appointments and you seek the treatment you deserve.
Call us today for a free consultation at 239-649-8050.
Client Reviews
I have been in a few situations where I thought my world was going to collapse right in front of me. And contacting the law firm of Marc. L. Shapiro put me back at ease and comfort with an outcome of sure success and potential.
Marc Shapiro is the best personal injury attorney in Naples and Fort Myers. His office is so personable and very professional. Shawn and Aly kept me informed throughout the whole process. After my car accident I was in pain and afraid to drive. I didn't know what to do after my accident and Marc and his office were there for me. Marc and his team set me up with doctors and chiropractors near my home. He is reputable, professional, and will go the extra mile for his clients.
Going through and accident is nothing you would think about ever happening but I'm glad I had Marc Shapiro in my corner through this ordeal. I didn't know the slightest thing about the process or what to do after the accident but they walked me through it and had my best interest at heart during this time. I will be referring anyone I can to this law office. Thank you again for all of your help.
Meet the Attorney
I know what it's like after an accident to have your life turned upside down and not know where to go. I've been practicing personal injury law for 28 years and have seen that same look on my clients' faces. I'm here to help. Please watch how I've helped clients in Naples and Fort Myers. I want to help you next. Call my office at 239-649-8050.
Contact Us
1

Free Consultation

2

Available 24/7

3

Serving Southwest Florida
Fill out the form or call us at 239-649-8050.