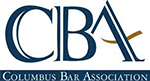 $125,000
Mortgage Settlement
$90,000
Car Dealership Settlement
Experienced Ohio Foreclosure Defense Attorney
No problem is too small. We can help resolve your foreclosure without bankruptcy. We defend Ohioans from the abusive practices of the banking and mortgage industry. If you are in foreclosure or cannot get your bank to work with you, the attorneys at Kohl & Cook Law Firm, LLC will take action. Our firm has a track record of aggressive yet affordable representation in both state and federal courts. If you are behind on your mortgage, dealing with a consumer protection issue, or looking for a business attorney, we can help.
Contact Kohl & Cook to take the first step in ensuring that your rights are protected. - (614) 763-5111
Client Reviews
Amazing team! They are honest and dependable and will tell you 100% if they do not believe they will go anywhere with your case. Many sharks out there today will say anything to take your money and we need more people like this out there. An absolute pleasure to work with them every time!
Sean and Tim are a great team. They work very diligently to make sure you have the best representation. They are very honest with you and do not promise more than the reality. They conduct research on laws to work for you if they are there in writing and are not afraid of taking on the big banks in any instance. They will guide you properly and you always know where they stand. A great team of professionals and are highly recommended if you are having issues with foreclosures.
I was referred by another friend who is also a lawyer. They were very attentive and, asked pertinent questions about my situation. They gave direct prices for each service they would provide for my issue and, were honest with me about how to handle my situation. I will attempt to fix the issue like they suggested but, if I need lawyer services, they will be my first call! Thanks for the help!
Contact Us
1

Experienced Representation

2

Aggressive Litigation

3

Free Consultation
Fill out the form or call us at (614) 763-5111.