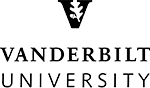 Experienced Divorce Attorney Represents Clients
in the Greater Nashville Area
Attorney Michal Durakiewicz offers skilled representation in matters of divorce and family law for clients in the Nashville and Middle Tennessee area. Mr. Durakiewicz has experience in divorce, child custody, alimony, orders of protection, and other domestic law matters. Through his extensive legal experience, thorough investigation, and courtroom skills, Mr. Durakiewicz has obtained proven results for clients facing difficult and life-changing situations in their personal lives.
Call our office today for a free consultation – (615) 812-2829
Client Reviews
He holds himself to the highest level of professionalism. Handled all tasks set before him quickly and diligently to make sure justice was upheld on all accounts. Highly recommend!
My experience with Michal Durakiewicz was nothing short of amazing. Even though I was referred by someone that could not help me. I am proud of my decision and that we were able to work together. When I called him about my legal issues, he explained everything to me in a way that I could understand. I would highly recommend him if you have any legal issues, because he was there for me every step of the way before, during and after the trial!
Michael was very professional and he made me feel comfortable. He answered all my questions at any time of the day or night. I recommend him to handle all your legal dispositions.
Contact Us
1

Experienced in Family Law

2

Respected in the Community

3

Gets the Job Done
Fill out the form or call us at (615) 812-2829.