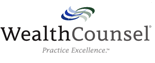 Top-Rated Santa Ana Probate Attorney
The sadness of losing a loved one is incomparable. You may be faced with highly emotional and complex issues and the need to probate their estate. Probate attorney Shadi Shaffer is experienced, compassionate, and offers individual attention, sound counsel and cost effective representation. Attorney Shaffer is committed to reliable, detailed advice so your loved one's estate can be settled with the best possible outcome. Her goal is to provide peace of mind for you and your family during this difficult time. When you need guidance with California's probate process, Shadi is prepared and ready to help. Call today for a confidential consultation at (714) 706-1236.
Accomplished & Experienced Representation
For over 15 years attorney Shadi Shaffer has helped individuals and families throughout the Santa Ana area address important legal matters. A seasoned probate lawyer, Shadi has the experience and skills you need to handle your case efficiently and effectively. Attorney Shaffer is dedicated to serving you and your family with quality and caring representation.
Comprehensive & Personalized Guidance
The death of a loved one is a difficult experience for anyone to navigate. Shadi Shaffer helps clients of all ages and backgrounds address the legal matters that probate can entail. She takes the time to get to know you and your unique circumstances to provide guidance at a price you can afford. Attorney Shaffer is ready to discuss your situation and safeguard your future.
Call today for a confidential consultation at (714) 706-1236.
Se Habla Español.
Client Reviews
I hired Shadi to help plan my estate and I'm so very happy I did. I made such a good decision having Shadi on my side. She's so very professional and personable. She really explains everything in detail to make you feel comfortable with all the decisions that need to be made. I recommend Shadi to anyone and everyone!
We were searching for an attorney that could handle our will and trust. We must have had luck on our side which led us to the amazing Shadi Shaffer. She not only took time explaining every single aspect of our trust but actually made the process clear and educational. We feel like a huge weight has been lifted off our shoulders and are blessed to have found her. She is personable and has a wealth of knowledge. Priceless investment for our family.
Shadi and staff are so helpful and professional. Very understanding to your needs. They are great with communication. I am forever thankful to Shadi and Lana for helping me with my mom's Living Trust. Best attorney's for asset protection, hands down.
Contact Us
1

Flat Legal Fees

2

Dedicated Representation

3

Personalized Service
Fill out the form or call us at (714) 706-1236.