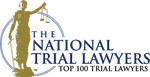 $1.25 Million
Auto Accident
Be Safe Out There. If You Do Have an Accident, Make the Right Call. . . Van Sant Law
Attorney David M. Van Sant brings valuable experience to the table for the injured clients he represents. He used to work as a defense attorney for an insurance company, so he knows how insurance companies think and operate. With this insight, he can prepare his clients' cases even more thoroughly because he is constantly keeping their tactics in mind. He's able to foresee what moves the insurance company may take during a claim, which gives him a huge advantage for the personal injury cases he handles.
If you are searching for a reliable Atlanta personal injury attorney, Contact us today for a free consultation. (404) 991-5950
Client Reviews
"I was in a car accident with a tractor trailer two years ago and David Van Sant came highly recommended for someone I could talk to about the situation. Best decision I've ever made! He fought for me in ways that was truly amazing. David and his crew worked so hard to come to a great conclusion on my case. Thank you David, Michael and everyone in the office."
"From the first time I called them to the current status of my case, has been by my side through it all. I would like to thank everyone in Van Sant Law for answering any questions that I have in a timely manner. I can personally say, Everyone in deserves recognition for being honest, hard working, ethical, logical, dedicated people. The only reason I rated them 5 stars is because it would not let me go higher!"
"Attorney David M. VanSant is one of the best injury trial attorneys here in the Atlanta area. They are precise and unique in their approach. When I had my car accident, my whole world was turned upside down, but with Attorney VanSant and his team of professionals dedication and quality of service, my life is back on track. Let the VanSant team handle your case! You're in good hands."
Contact Us
1

Free Consultation

2

Dedicated Representation

3

We Will Fight for You!
Fill out the form or call us at (404) 991-5950.