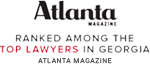 Georgia's Premier Family Law Firm. Always Fair, Flat Fees.
A divorce or custody case is something that the vast majority of people never plan for when creating a union in love and trust. When that partnership breaks down, we are here to help our clients move to the next phase of their lives. We offer sound guidance to our clients. Combined with our guidance and our well-respected expertise, our clients are able to move on with their lives, secure that their family's future is secure.
Contact Our Office Today for a Consultation – (770) 854-0777
Client Reviews
"I'll like to start by thanking Regina Edwards & her friendly stuff, they are truly out to help & are highly recommended! Thank You so much for all your hard work, I have no words to express how grateful we are for all that you done for us…!"
"The best word I can think of describe this firm is "Integrity." I have appreciated the straightforward, honest manner in which everyone I came in contact with conducted business."
"I was serving in Iraq when my wife filed for divorce and moved to Georgia from another state with our children. Ms. Edwards would drop whatever she was doing to take my calls, as she knew I had limited opportunity to use the phone in a war zone. She negotiated a fair settlement and got me visitation with my children. May 15, 2007"
Meet the Attorney
Learn about how our firm founder, Regina Edwards, delivers high quality legal services to her clients, through aggressive representation, flat fees and cutting edge technology. We can help you move to the next phase of your life with dignity, without billing you hourly for our work. Our clients love the way we practice law, and you will too.
Contact Us
1

Flat Fee

2

20 Years of Experience

3

Aggressive Representation
Fill out the form or call us at (770) 854-0777.