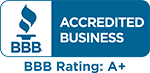 $5 Million
Personal Injury
$2.3 Million
Car Accident
$1.1 Million
Car Accident
Top-Rated Florida Personal Injury Law Firm
Have you been involved in an accident that resulted in injuries? Whether an auto accident, fall accident, defective product accident, bicycle accident, wrongful death or any other type of accident, our lawyers are available to help get you the maximum compensation you deserve.
Contact our office today for a free consultation - (855) 462-6878
Client Reviews
"David and his team are very professional and provided great satisfaction. They really care and treated me like one of the family."
"I was in an accident a while back and was very nervous and stressed about the legal process that occured after, but with the help and reassurance of the entire team at Shiner Law Group I felt very comfortable and confident throughout the entire process."
"After my car accident I searched for a law firm that could help me because I had no clue what to do. I found Shiner Law Group and could not have been more happy to have them helping me."
Meet the Attorney
Shiner Law Group is a personal injury law firm that cares about each and every client and provides the personalized attention each case deserves. At Shiner Law Group we treat all of our clients as if they were a member of our own families. When you become injured in an accident Shiner Law Group will be here to get you the compensation you deserve.
Contact Us
1

Free Consultation

2

Available 24/7

3

Dedicated Representation
Fill out the form or call us at (855) 462-6878.