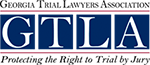 Award-Winning Georgia Family Lawyer
Few matters are as profoundly important and emotionally charged as family law issues, which may affect your life and the lives of your children well into the future. You need a lawyer who understands what you are going through, walking you through your case every step of the way. Atlanta attorney Ellaretha Coleman offers a professional and genuine approach to issues such as divorce, child custody, child support, alimony, and property division. She is dedicated to providing a wide array of options based on her clients' unique situations, focused on meeting their needs and goals. Call us today at (404) 998-8807 to schedule an appointment to see how we can help you.
Experienced Georgia Family Law Attorney
Family law attorney Ellaretha Coleman has been recognized by the American Institute of Family Law Attorneys as among Georgia's 10 Best Female Attorneys, in addition to a 10 Best Client Satisfaction Award. She has also been honored as Legal Elite by Georgia Trend Magazine and Top 100 by The National Black Lawyers. With over 15 years of experience, attorney Coleman practices an individualized approach to the law, developing a flexible strategy specifically tailored to address the individual needs of her clients. Ellaretha Coleman and the dedicated professionals at Atlanta Family Law Group will stand by you and walk you through your case, keeping you well-informed at every step of the process.
Dedicated Family Law Attorney
Family law matters are often extremely personal and emotional with life-altering consequences. There are often significant disputes about child custody, visitation, alimony, child support and property division. It is important to have an experienced family law attorney on your side representing your interests during mediations, settlement discussions, and any trial that is needed. The first step toward success is hiring the right lawyer. Ellaretha Coleman is passionate about helping people through some of the most difficult experiences of their lives. We are dedicated to meeting your unique needs to obtain the best possible outcome for you. Contact our office to speak with an attorney about your case.
Call us at (404) 998-8807 or use our online form to set up an appointment.
Client Reviews
"Ellaretha Coleman and her Legal team were true professionals in handling my divorce The divorce process itself was extremely overwhelming and emotional, but having the best divorce attorney and practice in my corner gave me the confidence that I would get everything I deserved and needed to move on with my life. I can't thank Mrs Coleman and everyone enough for getting my life back on track!!!"
"Assisted my husband and I with our very special situation. She has been our lawyer for 4 years. She's Honest, Pay attention to details, thorough and goes over and beyond to help us. Any time we need her she is willing to step in. We truly appreciate Ms. Coleman and I highly recommend her!"
"Ms. Coleman represented me in a paternity case of my daughter. She put my daughter's needs first. With her help we came to an agreement on me having primary custody and her dad getting visitation. I finally got child support. He wanted joint custody and that just wasn't what was going to be best for my daughter at this young age. Now that this is behind us, we can work together for what's best for my baby girl."
Contact Us
1

Experienced Representation

2

Personalized Service

3

Success Starts Here
Fill out the form or call us at (404) 998-8807.