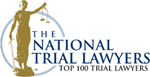 Advocating for the Rights and Freedom of the Accused
Regardless of your situation, whether you have a pending warrant for your arrest or have been formally charged with a crime, contact our experienced criminal defense team to fight for and protect your legal rights. We capably serve clients throughout the entire state of Florida. Our focus is on you. When you hire Musca Law, you will have a team of experienced criminal trial lawyers in your corner. In fact, we have over 150 years of combined criminal defense experience.
Contact us today for a no-cost case evaluation. Calls answered 24/7 for your convenience. (888) 484-5057
Client Reviews
I was very happy with their service. I appreciate him taking the time to do everything right, my son in law had priors and he still managed to get a felony charge DROPPED within 2-3 weeks. Outstanding, and efficient lawyer and would definitely recommend him. Thank you again!
Musca Law Firm is the BEST TEAM to represent you in a time of legal need. I was charged with Felony Assault and hired Musca Law, after hearing positive results. I could not be more satisfied with how they took my case and had it dismissed so quickly. If you EVER need an honest attorney that has your back...go nowhere else.
I can truly say that my experience with John is one that is above excellent. He is persistent, respectful and professional. He will do everything in his power to get the job done the first time. I would recommend this law firm to anyone. Great Job.
Meet the Attorney
If you are up against criminal charges, you need an aggressive advocate in your corner. Our Florida criminal defense lawyers bring more than 150 years of collective experience to the table. When the unimaginable happens and you find yourself facing serious criminal accusations, make sure you reach out to Musca Law—Florida's trusted criminal defense firm.
Contact Us
1

Calls Answered 24/7!

2

Free Consultation

3

Over 150 Years of Experience
Fill out the form or call us at (954) 302-5391.