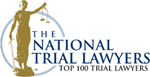 Advocating for the Rights and Freedom of the Accused
Whether you yourself have been arrested for a DUI or you're helping a loved one or friend who is in this situation, it is extremely important to access as much legal information and counsel as possible at this time. Fully understanding your legal rights and how to successfully defend against a DUI is extremely important. At Musca Law, our Florida DUI lawyers have years of experience successfully handling criminal hearings and DUI formal administrative review hearings to help our clients keep their driving privileges and save their reputation.
Contact us today for a no-cost case evaluation. Calls answered 24/7 for your convenience. (888) 484-5057
Client Reviews
I can walk away from this whole ordeal with a clean record!! Attorney Rebecca Royer, and the staff of Musca Law, just recently gave me very good news about my case. As a result their research and their pre-trial motion to suppress my criminal DUI charge, with a blow of 0.14, was reduced to a lesser offense, so I was able to avoid a DUI conviction!
I thought my career, and my life, were over. I was arrested for DUI in October 2012 and blew a .169. I thought my "goose was cooked" and that my career, and my life, were over. I knew my only hope was to hire the best DUI law firm money could buy. I reviewed firms online and read about Musca Law and their ebook "How to Beat a DUI in Florida,". The attorney on my criminal case was always available on his direct line to answer my questions and concerns before, during, and after my ordeal. He eventually won the motion, and the Prosecutor had no choice but to dismiss all the charges against me. Now, my professional license and my ability to earn a living is no longer in jeopardy. My highest praise and commendation goes to Musca Law. Thank You so Much!
I recommend Musca Law to anyone charged with a DUI in the State of Florida. I am writing this letter to commend Rebecca Sonalia on the great job she did representing my son whom was arrested in December, 2012 for DUI and Property Damage. Attorney Sonalia found something missing in the police report (or something to that effect) and managed to get the DMV case against him dismissed in only a few weeks.
Meet the Attorney
Were you arrested for driving under the influence (DUI) of alcohol and/or drugs? If you are facing charges for one or two counts of this crime, an experienced attorney from Musca Law is waiting to help you create a viable case in court. If you need a voice to represent and protect your rights in court, call (888) 484-5057 to speak with a member of Musca Law firm today.
Contact Us
1

Calls Answered 24/7!

2

Free Case Evaluation

3

Over 150 Years of Experience
Fill out the form or call us at (954) 302-5391.