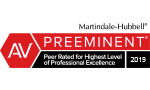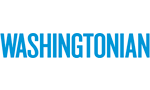 $1 Million
VA Car Crash (Family)
$325,000
DC Pedestrian Accident
Accomplished Personal Injury Lawyer
Serving the District of Columbia
Injuries can be life-changing moments that impact your physical, emotional and financial well-being. John Mesirow knows that injury victims too often face an uphill battle when it comes to obtaining full and fair compensation for their mounting medical bills, lost wages, and pain and suffering. He understands the personal attention your case deserves, and gives every client his cell phone number. Attorney Mesirow is here to help and fight for you. Call us today for a free consultation at (866) 463-0303.
Dedicated and Aggressive Representation
John Mesirow has over 30 years of experience with a 10.0 lawyer rating on Justia and an AV Peer Rating from Martindale-Hubbell. He has also been honored as a Top Washington, D.C. Personal Injury Lawyer by Washingtonian Magazine. John is a member of the Trial Lawyers Association of Metropolitan Washington, D.C., National Crime Victim Bar Association, and American Association for Justice.
Committed to ensuring the rights of the injured, attorney Mesirow will fight to get you fully compensated for your medical expenses, lost wages, and the lasting physical and emotional damage caused by your injury.
Discuss Your Options with an Experienced Injury Lawyer Today!
You deserve to be compensated when the negligence of others is to blame. If you are worried about bills stemming from your injury, keep in mind that you pay us nothing unless we win your case. We understand the challenges that you are facing, and we are here to handle all legal procedures on your behalf so that you can devote yourself to getting your life back on track.
Contact Us Online or Call Us 24/7 at (866) 463-0303 to set up your FREE consultation.
Client Reviews
"I was in a car wreck in 1996 and went to John Mesirow. Since then, I have referred him at least 20 friends who were in accidents. All say the same thing; the best experience they have ever had with an attorney. John is so cool I feel he is the only white African-American I have ever known. He's also always there to try to help even outside of the call of duty."
"John, I just wanted to drop you a note thanking you for your help w/ our accident case. You guys are very professional, thorough and ethical!!! (We were told to watch out for injury attorneys because they can be dishonest!!) You guys are GREAT!! All of your assistance was appreciated! Because of your type of practice (injury) I hope that I won't need your assistance ever again! But if I do, I will certainly contact you! Take care."
"John, I just can't express to you how much I appreciate your handling my case and the excellent result you got for me. I really expected nothing and was beyond shocked when you called me. You were just so nice every time I called and took my call immediately. It does sort of make a good story but it took a really long, long time to get there. I wish I could say more but I really don't have the proper words to thank you. Have a nice holiday season!"
Contact Us