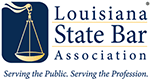 Experienced Workers' Compensation Lawyer Serving
Houma, Bayou Cane & Thibodaux
Workplace injuries can be life changing moments with lifelong impact to your physical, emotional and financial wellness. Injury lawyer Rusty Savoie knows that injury victims face a formidable undertaking when it comes to obtaining full and just compensation for their mounting medical bills, lost wages, and pain and suffering. Attorney Savoie is here to help and fight for you. Call us today for a free consultation at (985) 898-3434.
Dedicated to Fighting for Injured Workers
Louisiana workers' compensation lawyer Rusty Savoie has nearly 25 years of experience and has been honored with an AV Preeminent Peer Rating for the highest level of professional excellence. Additionally, Rusty is a member of both the Louisiana State Bar Association and 22nd Judicial District Court Bar Association.
Committed to protecting the rights of injured workers, Louisiana injury attorney Rusty Savoie will work tirelessly to maximize the compensation you recover for medical expenses, lost wages, and the lasting physical and emotional damage caused by your workplace injury.
Get the Compensation You Deserve!
You deserve to be compensated when the negligence of others is to blame. If you are worried about bills stemming from your injury, keep in mind that there are no attorney fees unless we win. Injury attorney Rusty Savoie is among the best in Louisiana. We understand the challenges that you are facing, and we are here to handle all legal procedures on your behalf so that you can devote yourself to getting your life back on track.
Call us today for a Free Consultation at (985) 898-3434
Client Reviews
"The quality of service Mr. Rusty Savoie provided for me was outstanding. When I was cut off from my workers' compensation, he started working right away to get everything I was deserving of. He knew that I didn't have income and was very supportive and caring. I thank him from the bottom of my heart for helping me. He was honest, trustworthy and compassionate."
"Rusty Savoie is a professional attorney who really cares about his clients. He went out of his way to make it convenient to meet with me. He is kind and understanding. He was thorough when researching legal matters. He negotiated a settlement and obtained the best result on my behalf. I have recommended him to family and friends and should I need any legal advice, I will contact him again. Thank you Rusty Savoie for taking care of me and handling my legal matters in a kind and professional manner."
"Rusty Savoie recently represented me in a workers' comp case, and I was completely satisfied with his legal services. He was honest, professional and knowledgeable about the law and workers' comp procedures. He also gave my case personal attention, quickly responding to my questions and needs. If I ever need future workers' comp legal services, I would not hesitate in hiring him again. Rusty seemed more than just a lawyer, he was a friend."
Contact Us
1

Free Consultation

2

Award-Winning Representation

3

Decades of Experience
Fill out the form or call us at (985) 898-3434.