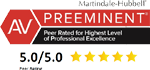 Criminal Defense – Two Steps Ahead.
Criminal charges can have a devastating impact. A conviction can remain on someone's record for the rest of their lives causing many hurdles throughout their lifetime. This is why an experienced advocate is paramount. Every person has rights guaranteed by the U.S. Constitution and state law. The state must follow those rules and procedures throughout a criminal case. A seasoned criminal defense attorney knows each one of these rules and how to use them to their advantage. Further, they will be up to date on the latest case law that may aid in your defense.
At Vindicate, we are hands-on and work with you to determine the best strategy/result possible.
Call or text today - (206) 237-6526
Client Reviews
"Tim Healy's firm… I would recommend to ANYONE! I have used them twice now, once when i was convicted 5 years ago and AGAIN recently to vacate my conviction! Both times the lawyers I've used gave it there all & helped me beyond belief!"
"I hired this firm to represent my brother on a sexual assault case. The chargers were a lie as my brother was the target of a very bitter ex girlfriend. This firm was professional from the beginning and told us the truth from day one. They believed in my brothers innocence and got him the best results based on the facts! I strongly recommend, this firm, Mr. Healy and all of the attorneys that work here. They will fight for you."
"My juvenile son found himself in a very difficult situation faced with felony charges. After our first hearing with a local attorney, we realized that this case was one that needed more seasoned, expert legal representation. We found Mr. Healy's firm on the internet and contacted him. The level of professionalism, care, and attention to our case was and continues to be outstanding…"
Meet the Founder – Timothy L. Healy
Our top-rated attorneys at Vindicate Criminal Law will guide you through the process of what could be considered the most difficult time in your life. Contact us today if you have any questions or need legal assistance by phone at (206) 237-6526. With locations in Seattle and Bellevue, we proudly serve all in need of criminal defense throughout the Puget Sound. We are here to help get your life back.
Contact Us
1

Results Driven

2

Experienced

3

Available and Dedicated
Fill out the form or call us at (206) 237-6526