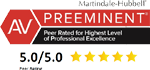 Defending Against Domestic Violence
It is not uncommon for domestic violence claims to be made or exaggerated. There are many purposes behind these accusations to include jealousy, resentment, or even leverage in another proceeding. Unfortunately, the fact is that most law enforcement officials, and society in general. are predisposed to sympathize with the alleged victim. As such, defending these claims must be handled carefully. These charges can have a devastating impact. Our team of lawyers and experts are highly trained in the art of negotiations and litigation to ensure the best possible result for every client.
Call or text today - (206) 237-5896
Client Reviews
"Tim Healy's firm… I would recommend to ANYONE! I have used them twice now, once when i was convicted 5 years ago and AGAIN recently to vacate my conviction! Both times the lawyers I've used gave it there all & helped me beyond belief!"
"I have to say that I couldn't have asked for a better attorney for my son. I shopped around and when other attorneys learned that I had met with Mr. Healy all they could say is "he is an awesome attorney." I am so grateful for his honesty and hard work. He is the consummate professional but also has a heart. I can honestly say I appreciate his whole team and couldn't have asked for or prayed for a better attorney for my son…"
"My juvenile son found himself in a very difficult situation faced with felony charges. After our first hearing with a local attorney, we realized that this case was one that needed more seasoned, expert legal representation. We found Mr. Healy's firm on the internet and contacted him. The level of professionalism, care, and attention to our case was and continues to be outstanding…"
Meet the Founder – Timothy L. Healy
Our top-rated attorneys at Vindicate Criminal Law will guide you through the process of what could be considered the most difficult time in your life. Contact us today if you have any questions or need legal assistance by phone at (206) 237-5896. With locations in Seattle and Bellevue, we proudly serve all in need of criminal defense throughout the Puget Sound. We are here to help get your life back.
Contact Us
1

Results Driven

2

Experienced

3

Available and Dedicated
Fill out the form or call us at (206) 237-5896.