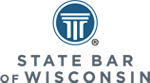 Top-Rated Criminal Defense Attorney
Serving Milwaukee County
The criminal process can be overwhelming, and an experienced defense attorney is crucial to a successful criminal defense case. John Birdsall has extensive experience defending individuals charged with or being investigated for drug crimes, DUI, homicide, federal crimes, violent and domestic crimes, juvenile crimes, sex crimes, computer crimes, theft and others. He is focused exclusively on defending the wrongly accused, and believes that every person is entitled to zealous representation. Attorney Birdsall is available 24 hours a day, 7 days a week, and will aggressively fight for you. Call us today for a free and confidential consultation at (414) 928-2309.
Proven Results in Criminal Defense for Over 30 Years
With more than 30 years of experience, attorney John Birdsall has earned a reputation as one of the most trusted and victorious criminal defense attorneys in the State of Wisconsin. He has an AV Rating from Martindale Hubbell and has also received the Martin Hanson Advocate Prize by the Wisconsin Association of Criminal Defense Lawyers. John is a member of the National Association of Criminal Defense Lawyers, Wisconsin Association of Criminal Defense Lawyers, and the Sentencing Commission of the State Bar of Wisconsin. Attorney Birdsall has the background, knowledge, and experience necessary to aggressively defend your rights.
Tough Representation When You Need It Most
When you are accused of a crime, choosing the right criminal lawyer matters. Attorney John Birdsall understands that your freedom and future are at stake when facing criminal charges. Attorney John Birdsall will aggressively fight for you every step of the way and work to get you the best possible result for your case. He is committed to developing a winning strategy and is ready to go the extra mile to safeguard your future and rights.
Contact Us Online or Call Us 24/7 at (414) 928-2309 to set up your FREE consultation in our Milwaukee office.
Client Reviews
He is always available and it is clear that the needs and well-being of his clients come first. My situation was a challenging one and he helped me navigate both the legal and professional aspects of my case with skill and precision.
Attorney Birdsall is passionate and experienced. Any client would benefit from his expert representation.
John is a very busy lawyer. But he is never too busy to reply to his clients and spend as much time with them as they need. He was responsive to every call, text, and email. We always felt like we had the best representation on our side and our entire family will be forever grateful.
Meet the Attorney
We are willing to take on any case, no matter how difficult. We have a team approach and together we will plan your case.
Contact Us
1

Available 24/7

2

Free Consultation

3

We Demand Justice
Fill out the form or call us at (414) 928-2309.