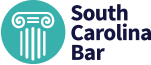 Seeking Justice for Injury Victims
Steinberg Law Firm, LLP is a personal injury firm with offices in Charleston, Goose Creek, and Summerville, South Carolina. The firm's practice areas encompass workers' compensation, catastrophic injuries, vehicle accidents, premises liability, wrongful death, construction defects, dangerous products, dog bites, medical malpractice, and nursing home abuse.
The firm's lawyers have vast experience advocating for injured people and have obtained for clients some of the largest jury verdicts, workers' compensation awards, and settlements in SC. Regardless of the size of a case, the firm's lawyers emphasize providing every client with the highest level of advocacy, attention, and compassion.
Call today for a free consultation - (843) 603-8135.
Client Reviews
"My experience with the Steinberg Law Firm was excellent. From the first consultation to the end of my case I was kept updated step by step. My attorney worked hard for me and got me more than what I expected. I recommend the Steinberg Law Firm 100%."
"Like most people, I never expected that I would need legal representation. However, after a horrible experience with a pool install, my husband and I decided we had to seek legal counsel. We achieved the results we wanted while making the journey as smooth as possible."
"This is an AMAZING law firm, they made everything easy to deal with, ALL the staff were very professional and I HIGHLY recommend them, if I need to in the future I WILL call on their services again. Thank you so much to my lawyer and their staff!"
Meet the Attorney
At the Steinberg Law Firm, we believe the best way to measure our success is through the results that we regularly obtain for our clients. South Carolinians have been known to say that "even a broken clock is right twice a day." And along those lines, any personal injury law firm can stumble upon a big-money verdict every now and again. However, at our South Carolina personal injury firm, we pride ourselves in the consistent level of representation that we provide to each of our clients, and the significant verdicts that come along with this dedication.
Contact Us
1

Free Consultations

2

Experienced Representation

3

No Fee Unless You Win
Fill out the form or call us at (843) 603-8135.